Bathroom Tiling Southampton
Professional Bathroom Tiling Services in Southampton, Hampshire
Bathroom Tiling Services in Southampton and Hampshire
Do you need a bathroom tiling specialist in Southampton and Hampshire? Look no further than our team of experienced bathroom tiling professionals at Southampton Bathroom Fitters. We offer a complete bathroom tiling service including tiling of flooring, walls and even ceilings. Our team of experienced tilers are skilled in the art of tiling and are passionate about providing the highest standard of bathroom tiling services to our clients.
We work with a variety of materials including porcelain tiles, stone tiles, slate tiles, and ceramic tiles. Whatever your need for bathroom tiling – be it small or large – our team can help you find the perfect tile solution for your home.
If you are looking to hire a bathroom tiling specialist in Southampton and Hampshire, contact our team today. We can offer you a free consultation and quote for the cost of our professional tiling services.
What to expect from our bathroom tiling services
When it comes to bathroom tiling, there's no one better than our tiling team at Southampton Bathroom Fitters. We offer a wide range of tiling services that are sure to meet your needs and expectations. From installation to repair, we are experienced professionals who will take care of everything. Plus, you can trust us to deliver quality results every time. Take a look below at some of the tiling services we offer:
Our floor tiling services are reliable and efficient, no matter what the project size. Tiled floors in bathrooms are practical and stylish, and our team can help you choose the perfect tile for your flooring needs. We work with a range of materials, including porcelain tiles, stone tiles, slate tiles, and ceramic tiles.
Tiling walls for bathrooms is a popular choice, as it can create a functional and stylish space. Our tiling team has experience with both natural stone tiles and ceramic tiles, so you're sure to find the perfect option for your home. Plus, our wall tiling services are affordable and hassle-free – you won't have to worry about any rough edges or cracks.
Decorative tiling is a great way to add some character and pizzazz to your bathroom. Our team can create a custom tiling design that's perfect for your home, without having to worry about the installation process or any subsequent repairs. We work with a variety of materials, including stone tiles, slate tiles, mosaic tiles, and glass tile inserts.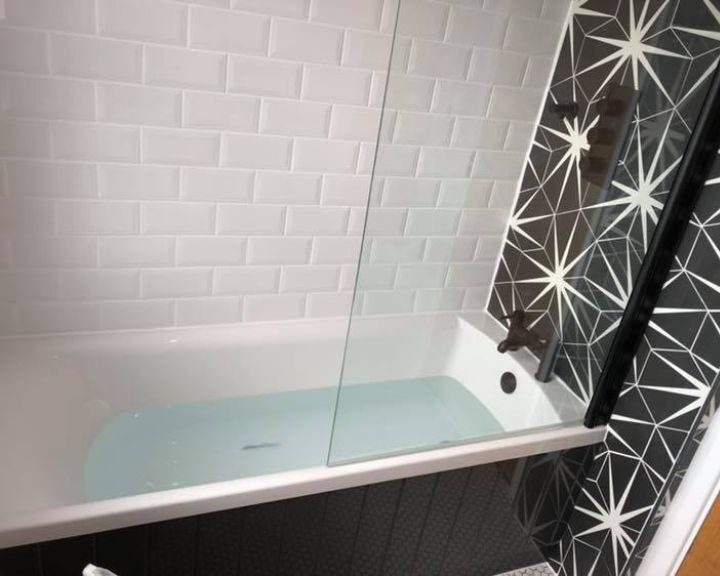 What types of tiles can be used in the bathroom?
Bathroom tiling is a big investment, so it's important to choose the right tiles for the space. There are a variety of tiles that can be used in the bathroom, each with its own unique features and style. If you're unsure which type of tile to choose, take a look below at the recommended options for your bathroom: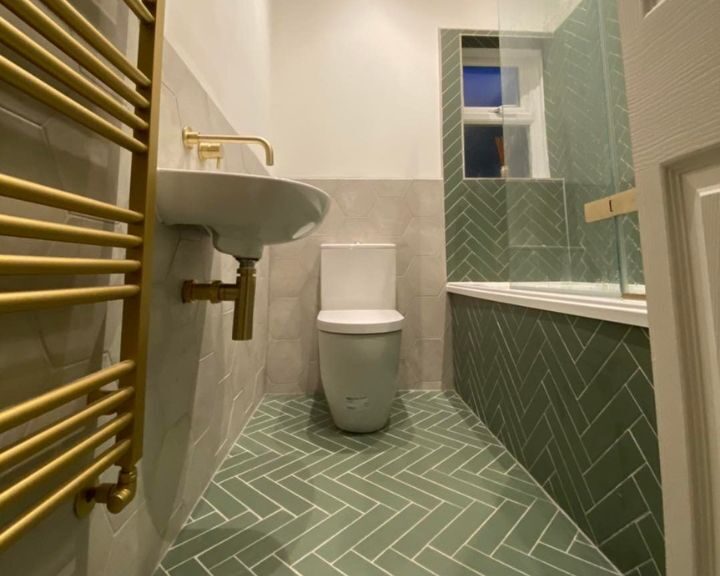 What are the benefits of having tiles in the bathroom?
Bathroom tiles are a popular choice for homeowners and professionals alike. Not only do they provide a modern look and feel, but they're also efficient moisture controllers and easy to clean. If you're thinking of tiling your bathroom, here are some of the benefits that you should keep in mind: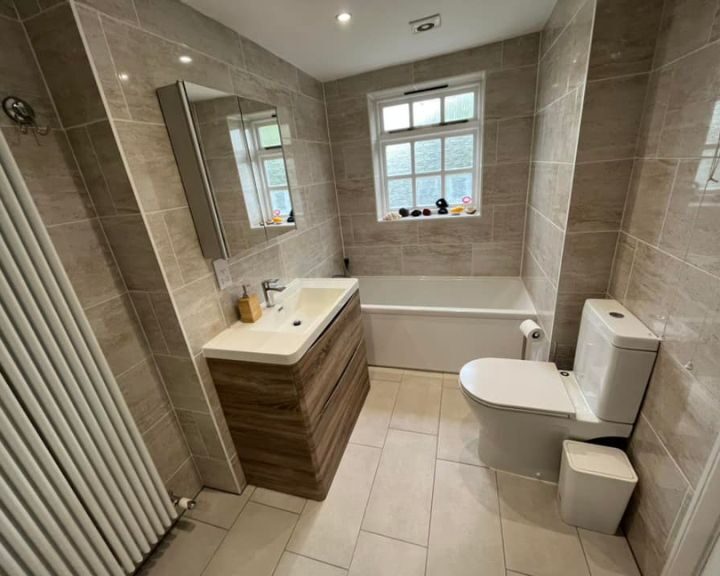 Frequently Asked Questions
When it comes to having tiles installed in your home, you can expect to pay between £250 and £3,000. This price will depend on the size of your bathroom, the type of tiles you want, how many tiles will be installed, and any extra touches (like grout work or quartz countertops) that may be required. Usually, it's a good idea to get multiple estimates from tiling companies or bathroom contractors so that you have a better idea of what the final cost will be. This way, you can make an informed decision about which company is best for you.
One of the biggest benefits of getting your tile work done professionally is the wider range of tiles and designs that you can choose from. Professionals have years of experience which they can draw upon to give you tiles that look great and are perfectly suited for your needs. You won't have to deal with any surprises or problems down the line, as professionals take care in ensuring everything goes smoothly during installation.
When it comes to bathroom tile installation, it's always a good idea to get a few quotes and make sure to compare the prices. It's also important to consider the quality of workmanship, warranties offered, and other factors before choosing a contractor.
Professional Bathroom Tilers in Southampton
Whether you are ready to press ahead with a new bathroom tiling installation or just want a quick chat to discuss our services, Southampton Bathroom Fitters are happy to help with all your bathroom tiling questions and queries.
Although we mainly offer our bathroom tiling services in Southampton, take a look at some of the other areas we serve:
Bursledon


Chandlers Ford

Dibden Purlieu

Eastleigh

Fair Oak

Hamble-le-rice

Hedge End

Hythe

Netley

Romsey

Totton

West End

Winchester
If you are looking for professional bathroom tiling work in Southampton or Hampshire, give us a call today or fill out the enquiry form and let us help you create the bathroom of your dreams.